WELL TRAINED, CARING
FOCUSED ON YOUR HEALTH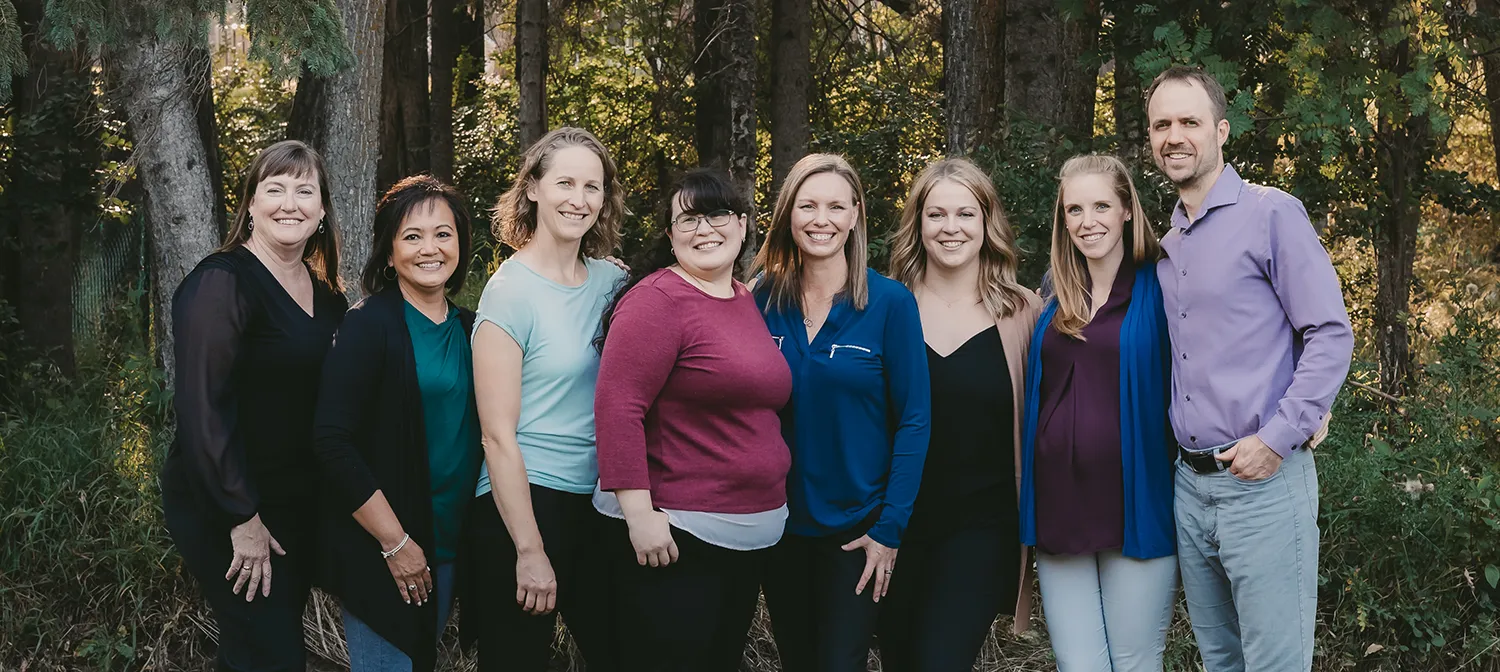 OUR MISSION
At Pursuit Physiotherapy, we strive to empower our clients through education, exercise, and individualized physical therapy treatment to optimize function, minimize pain, and maximize participation in daily life.
OUR PHILOSOPHY
We work better together!
Our Story
Our clinic is designed to help you achieve your health goals. Our team is works towards your success and recovery.
Leanne Schlachter and Nicki Julien are the owners of Pursuit Physiotherapy. Pursuit Physiotherapy opened in September 2006 after identifying a need for a better delivery of care in Red Deer. Part of this plan includes booking adequate time for comprehensive assessments allows us to formulate an individualized treatment plans.
Our Focus
We focus on our clients ability to function in their day to day lives.
Physiotherapists are part of the medical team and are trained to diagnose your problem and provide you with the tools to get you on your way. We do this through assessing and explaining your pain or dysfunction and treating it appropriately to help you achieve your outcome goal. We are dedicated to a friendly, compassionate, and safe environment.
The combination of therapists and support staff at Pursuit Physiotherapy work together to provide skilled and compassionate care. We have some similar skill sets and personality traits and some very different ones but together we feel we can offer our clients exceptional physiotherapy.  We take the time that is necessary to fully assess an injury and give you options on how to best deal with the problem.
We believe that a high level of skill through post graduate courses and clinical experience allow us to provide first class physiotherapy services. We are always on the look out for motivated and energetic therapists with the same philosophy who may be interested in joining our team.
Quality Care, Quality Life
We believe that together we can be a strong force in improving your quality of life to pursue your goals.
Your goal may be as simple–or complicated–as reaching the top shelf of your kitchen cupboards in spite of your aching shoulder, or as complex as learning to walk again after a serious motor vehicle accident (MVA).
Your problem may be greatly limiting and preventing you from performing your work, daily home tasks, or recreational activities. Or, your problem may be just annoyance … for now!
 Diversity of Treatment Options
Whether an acute orthopaedic injury or a chronic pain that has been going on for years, our therapists are dedicated to providing skilled and appropriate treatment to help you recover. We want to take it a step further and educate you to help you prevent future flare ups and promote improved overall help.
At Pursuit Physiotherapy, we encourage our therapists to continue their education beyond their university years in post graduate course work. This allows us to offer you treatments with advanced skill in manual therapy (mobilization/manipulation), muscle release / myofascial techniques, intramuscular stimulation or IMS (dry needling), and current information from the health world.
Physiotherapists in Alberta are primary caregivers in our health care system.
You do not need a doctor's referral. We serve Red Deer and Central Alberta.

Connect with us
Call: 403-356-9789
110, 2840 Bremner Avenue
Red Deer, AB Contact us