A Little About Us:
Pursuit Physiotherapy in Red Deer, promotes balanced, healthy living through dedicated, individualized physical therapy for those in pain, unable to participate fully in their daily activities, wanting to maximize their function for work or sport, and wanting to prevent potential problems.
If it is affecting your quality of life, then we want to help you to optimize your function and minimize your pain.
We are committed to your health and want to encourage you to be too.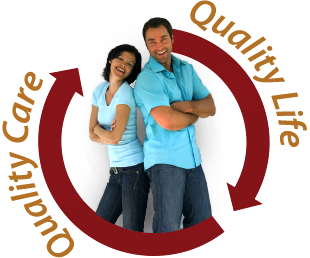 At Pursuit Physiotherapy, we give our clients the tools necessary to optimize function and return to their best life as efficiently as possible. We assist those who want a point in the right direction as well as those who need intensive regular treatment. We want to empower you to take control over your health.
Protect your Hands Before they give you Grief Hands are so vital to your every day function! Things like opening jars and doing up buttons can become difficult if your hands are not healthy. While you may not be able to avoid some of the changes that come with aging...
read more
When there is so much illness going around, it feels inevitable to cough and sneeze at some point.  Being sick is scary if you don't trust your bladder - talk about adding insult to injury! Coughing and sneezing puts a lot of load on the pelvic floor and when it...
read more
Physiotherapists in Alberta are primary caregivers in our health care system.
You do not need a doctor's referral. We serve Red Deer and Central Alberta.

Connect with us
Call: 403-356-9789
110, 2840 Bremner Avenue
Red Deer, AB Contact us