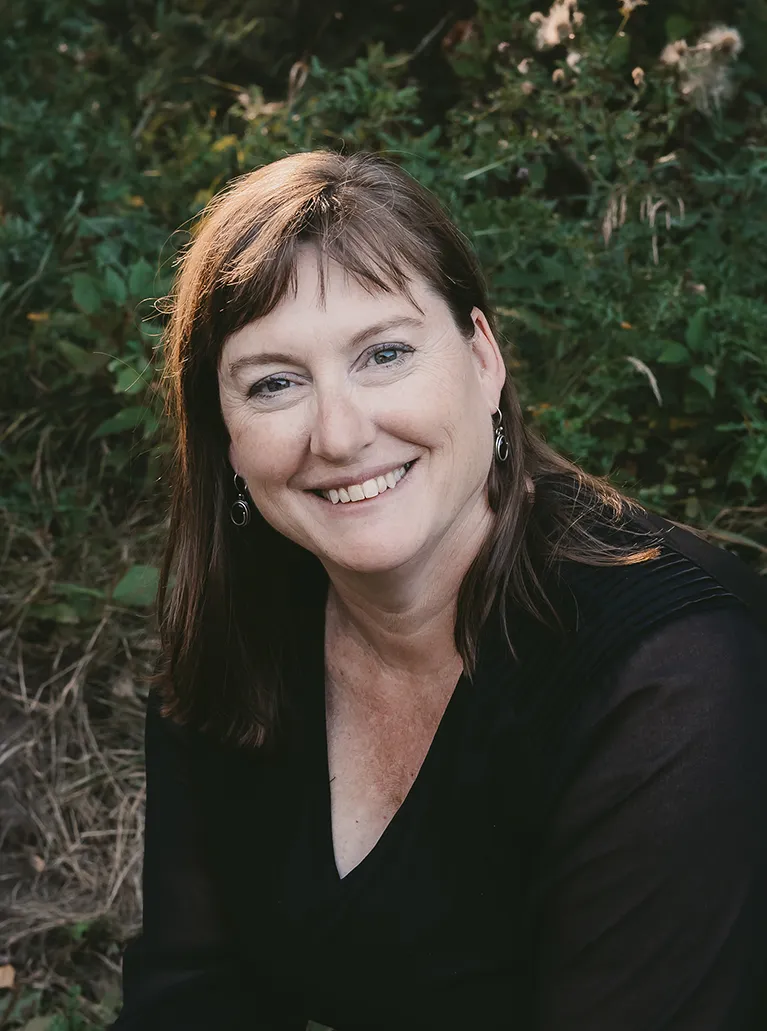 Leanne Schlachter is one of the owners of Pursuit Physiotherapy. She is a graduate of the University of Alberta and has been practicing in Red Deer since 1992. Leanne has obtained her Advanced Diploma in Manual Therapy from the Canadian Association of Manual Therapists. Leanne is certified in Gunn Intramuscular Stimulation (IMS/Dry Needling).
Leanne enjoys mixing her expertise in manual therapy with needling to provide patients with the optimal combination of joint and muscle treatment. Not one to back down from a challenge, Leanne enjoys problem solving to offer assessment and assistance in even the most complex injuries.
Leanne also treats women of all ages who are experiencing pelvic floor symptoms, such as incontinence, pain, and weakness.  She finds many women think pelvic floor problems are normal and don't address it.  She encourages women to start a discussion with their doctor, or book in for an assessment.
Leanne is a Red Deer native and resides with her husband Jim, her children Alison and Andrew.  She is finding more time for herself, as her kids are now adults.  Leanne has earned her Canine Rehab Diploma, and spends some of her spare time treating dogs. She looks forward to travelling and trying new hobbies and activities.